If you don't believe us, just ask our clients.
The Fat Lady brought clarity and focus to our story and, like us, sees content as a means to achieve conversions. Content is not an end in itself.
The Fat Lady listens to our needs, comes up with creative output, within budget and according to the agreed deadline. You can't wish for more, can you?
The cooperation is excellent. I particularly appreciate their patience, flexibility and talent in responding to specific situations.
See for yourself which projects we've already done
What can you expect from us?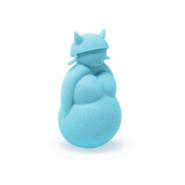 +205 years combined experience
These twenty maestros are ready to support you. A healthy mix of youthful enthusiasm and years of experience. No egos or loners, but a close-knit team with a shared passion for content marketing and… good food.
In-house expertise
We employ the best people with expertise in every aspect of content marketing. They'll help you with your content strategy, the editing and design of your magazines, your social media content or video content production.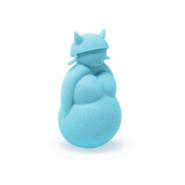 Break the status quo
A lot of content passes like a ship in the night. Unnoticed. Content needs to be more creative, more qualitative and smarter to achieve results. Don't you want your content to stand out from the crowd?
Giving you peace of mind
Content marketing is complex. And yet we can guarantee our clients' peace of mind. They know their content is in good hands, is managed from A to Z, and that it will deliver results. And no matter how complex the project, we keep it manageable for you.